It's not just lofts in houses that we board, but also garages and summerhouses – if it has a loft we can board it!
We are being asked to board and fit ladders to a garages quite a lot recently Typically, these are on detached properties with a separate garage, often on new build developments. The style of garage being built by householders at the moment lends itself perfectly to boarding with apex roofs that allow plenty of space for storage.
Use the space you have
With more and more people working from home or running their own businesses with stock and paperwork to store, using the space they already have makes perfect sense.
Garage loft boarding in Stratford-upon-Avon
The photo below shows a job last week in Stratford-upon-Avon. Here the owner of a new build property on the south side of the river wanted to realise the potential of storage space in their garage. We completed a full board, cutting the floor to fit neatly around the roof supports and up to the eaves.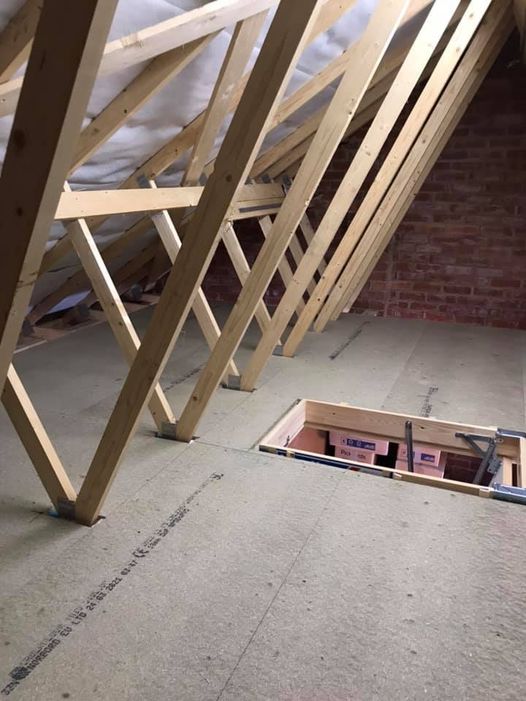 In most cases the space is not the issue but access is. The loft hatch fitted is too small to allow for larger items to be stored, or even for smaller items to be taken up without it being awkward. This was the case at the job shown below, where we fitted a new hatch and ladder. With a sturdy timber ladder, the customer is now able to take up heavier items with comfort.
Enlarging garage loft hatch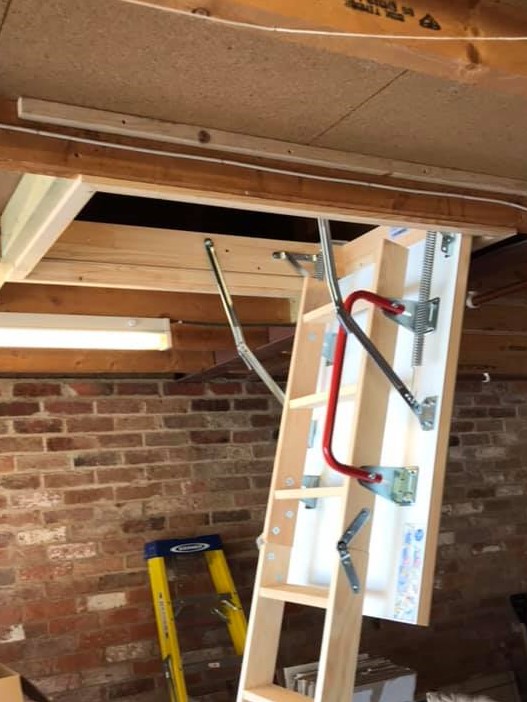 We are always happy to quote, so contact us now by using our contact form or call us on 07712 327889.