The year is racing or is that just our impression? Spring is the perfect time to get on with all those jobs you've been meaning to get around to before summer starts. If creating proper loft storage with a fixed ladder or loft boarding is on your list, then why not free up your time to get on with other things by calling in the professionals?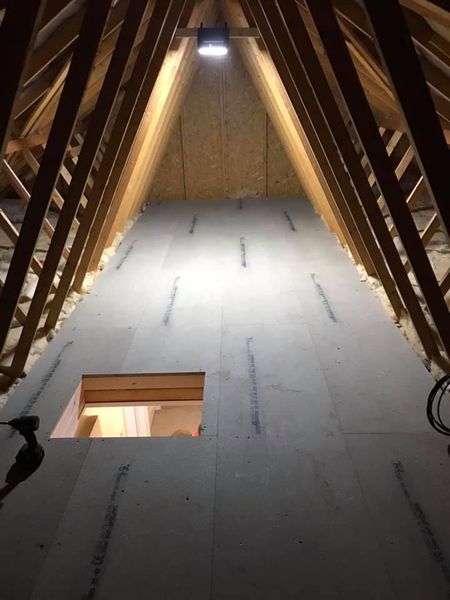 Loft boarding is a tricky job – we should know, we've been working on our trade for over a decade. Our skilled team includes trained and experienced carpenters. As every loft is different and has its own quirks and features to work around, then our carpentry skills are essential to what we do.
What's more, we can source the best materials from trade suppliers, meaning that when you cost up the job as a DIY project, you may be surprised that there is not such a huge difference in doing it yourself and getting us in, in terms of cost. Not when you take into account the amount of time it will take you, and the potential hidden cost of hiring the right tools.
We give a benchmark figure of £35 per square metre for loft boarding. The cost of the fixed ladder you choose varies according to your preference. Aluminium is the most cost-effective option; it is also incredibly light and strong, meaning that it is our most popular loft ladder.
So, with April nearly over, give us a call and we can provide a no-obligation quote so that you are ready to get on with other jobs or to start relaxing in the sunshine.
Call us on 07712 327 889.