Not all of our jobs involve conventional lofts. Some installations are more unusual or are for a specific purpose.
Boarding garage creates home gym
This week we boarded the ceiling of a garage in Shirley for a customer who wanted to create a home gym.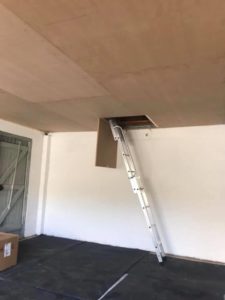 We've boarded many garage lofts over the years, but this was the first time we've boarded the underside of the ceiling. The customer wanted to create a gym at ground level and, for aesthetics, wanted a smooth ceiling without the expense and mess of plastering. We boarded the loft using MDF, ready for the customer to paint over.  We are wondering if post-lockdown this might be a trend as people find ways to exercise at home.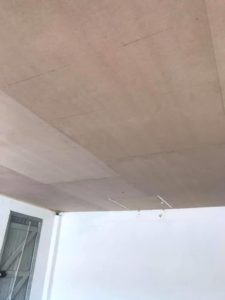 Loft boarding frees up living space 
We often board garage lofts to create additional storage. We all tend to fill whatever space we have and for customers who want to be able to see the floor again in their garage by moving items they only occasionally need, the loft is the perfect option. 
In the past, customers have wanted to create room in the garage for bikes, a new car, or lawnmowers. Lockdown has changed the way we view our homes and a garage provides the ideal space for exercise equipment, leisure pursuits or even a home office. With a spike in bike sales many people might find that they want space back in their garage to store them. 
We are certainly busy as people want to make the most of the space they have, in case they need to go into lockdown or isolation again. Hopefully that will not happen, but our customers will be able to enjoy the extra space they free up by moving belongings to loft storage.