Whether for cost reasons or space considerations, aluminium is the often the best option for a loft ladder. Not only are aluminium ladders more economical than timber or telescopic, they are also incredibly lightweight.
We've written before about the reasons many people choose a wooden loft ladder, but as in everything in our homes, the choice depends on the setting and the usage it will receive.
This week we have fitted aluminium ladders in two different settings that perfectly illustrate this point.
Aluminium loft ladders ideal for smaller space in Stratford-upon-Avon
In Stratford-upon-Avon, we fitted an aluminium ladder in a three-storey modern property. Space on the landing was tight and this fact, coupled with the need to keep costs down, led the homeowners to choose aluminium.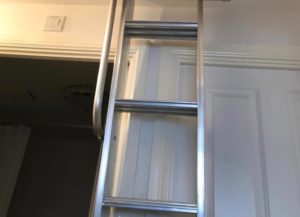 Keeping costs down with an aluminium loft ladder in Redditch
In Astwood Bank near Redditch, the owners of a four-bed detached did not have the same space considerations, but also chose aluminium. Their choice was once again budget led. As they only needed to access the loft infrequently to fetch Christmas decorations etc., aluminium provided the quality that they needed at a price that would also match their budget.
For homeowners who only want to go up to the loft a half a dozen times a year and who will not be carrying particularly heavy items, an aluminium loft ladder is a great choice.
Plastic loft hatch adds space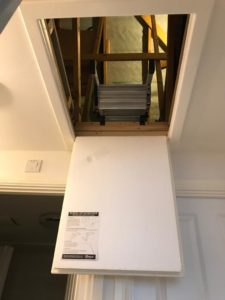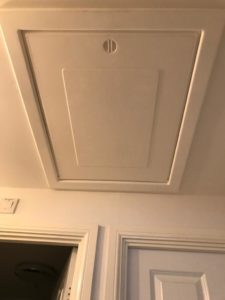 In Astwood Bank the customer decided to spend extra money on improving the overall loft access by replacing their old hatch with a new plastic one. This change increased the loft opening by four inches making the whole process of accessing storage more comfortable.
A plastic loft hatch appeals to many of our customers as it provides a totally finished appearance with no future painting or repainting required.
You can find out more about the full range of loft ladders we fit here.