One of the top reasons people often put off having a job done in their homes, even once they have the funds in place, is the worry about any mess and dust it might create.
We like to reassure anyone thinking about moving their loft opening or enlarging the loft hatch, that we take a particular pride in leaving our working area pristine.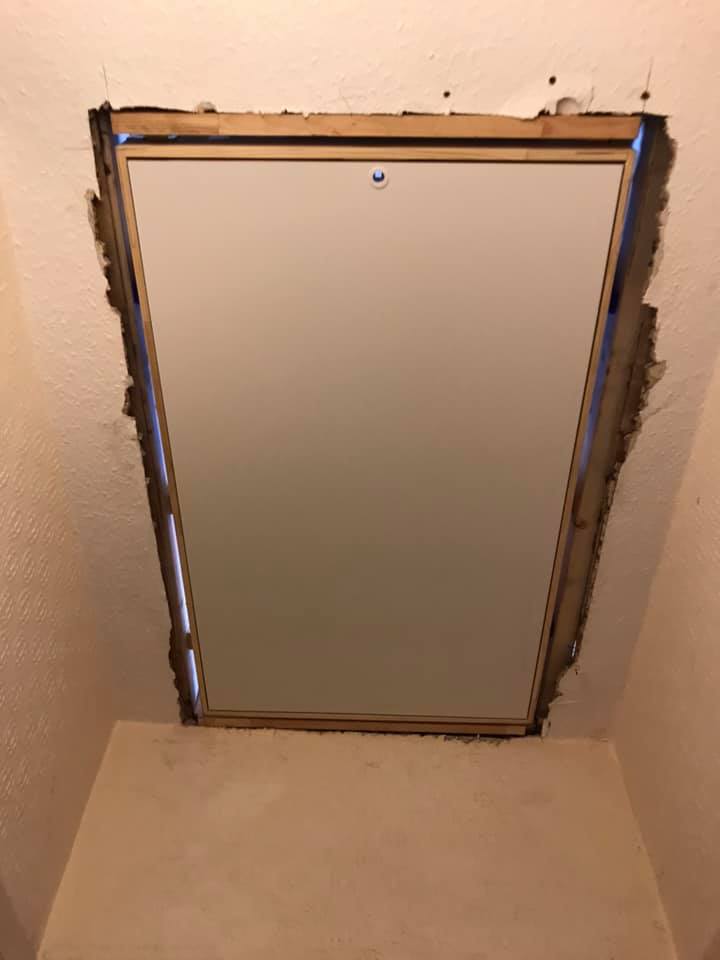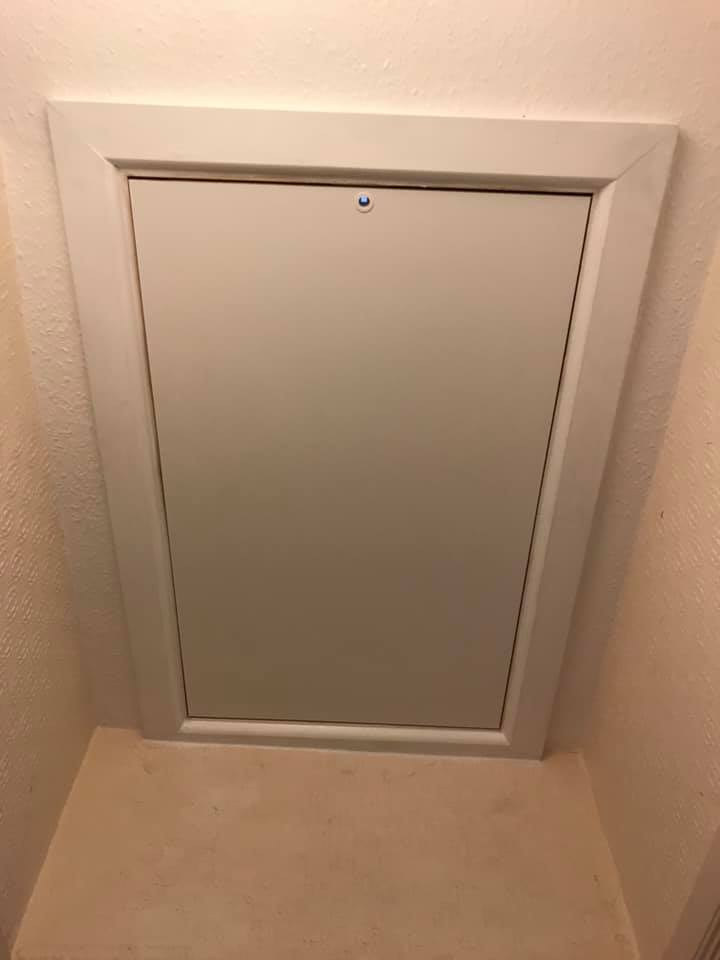 Before and after photos from a job where we enlarged the loft opening and fitted a new hatch
What this means, is that we take away any debris and always use dust sheets to protect carpets. When cutting a new loft opening and plastering around the hatch, we make sure that there is no evidence of the work other than the new hatch itself. Take a look at this genuine customer Facebook review from a job last month,
Definitely recommend Stu & team. We had our old loft hatch in the bedroom boarded and painted like it was never there. They then relocated a new large loft hatch in to the hallway with new ladders and boarded the loft. We have plenty of space! Excellent job, reliable and so tidy. If you want a professional service these guys are it. 
This customer loved the fact that we painted the ceiling, so you could not tell where the old loft hatch had been. We've even had one customer tell us that her husband did not notice that the loft hatch had been enlarged for a few days because it looked like it had always been that way. This is exactly as it should be – you do not want to make a feature of your loft hatch – you want it to blend into the ceiling. So we won't take offence if your visitors don't notice our work!
To find out more contact us for a no-obligation consultation.