Think you can't have a loft ladder because there isn't enough clearance space? Many people believe this to be true or have been told this in the past, but a telescopic ladder could be the solution.
Indeed for many customers who want a fixed loft ladder, telescopic is the only option if the loft hatch emerges under a low angled roof.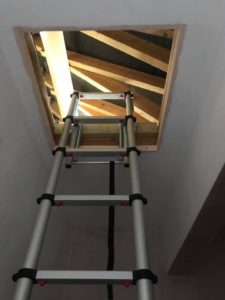 Loft ladder for thatched home near Stratford-upon-Avon
This was the case at a thatched property in Broom, Warwickshire, near Stratford-upon-Avon.  The hatch accessed the loft space at a point under the roof where there was not adequate stowage space for an aluminium ladder. Whilst a wooden ladder is also suitable where space is tight, timber ladders require a loft hatch of at least 1m in length. For these homeowners, this was not an option as the hatch was located in the bathroom.
It is not uncommon for hatches to be located in the bathroom or bedroom – in fact we regularly move loft hatches for customers. On this job, the customer preferred to leave where it was and instead opted for a 3ft by 2ft plastic hatch and telescopic ladder.
Using a telescopic ladder couldn't be easier
A telescopic ladder is not a budget option, costing more than a wooden one, but for many customers who cannot accommodate a 1m hatch, it is the best choice. This does not mean that it is second best – a telescopic ladder is a high-end, quality product and will take as much weight as a wooden version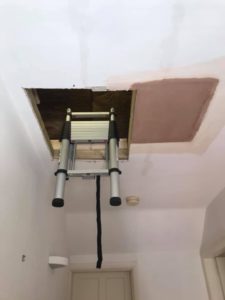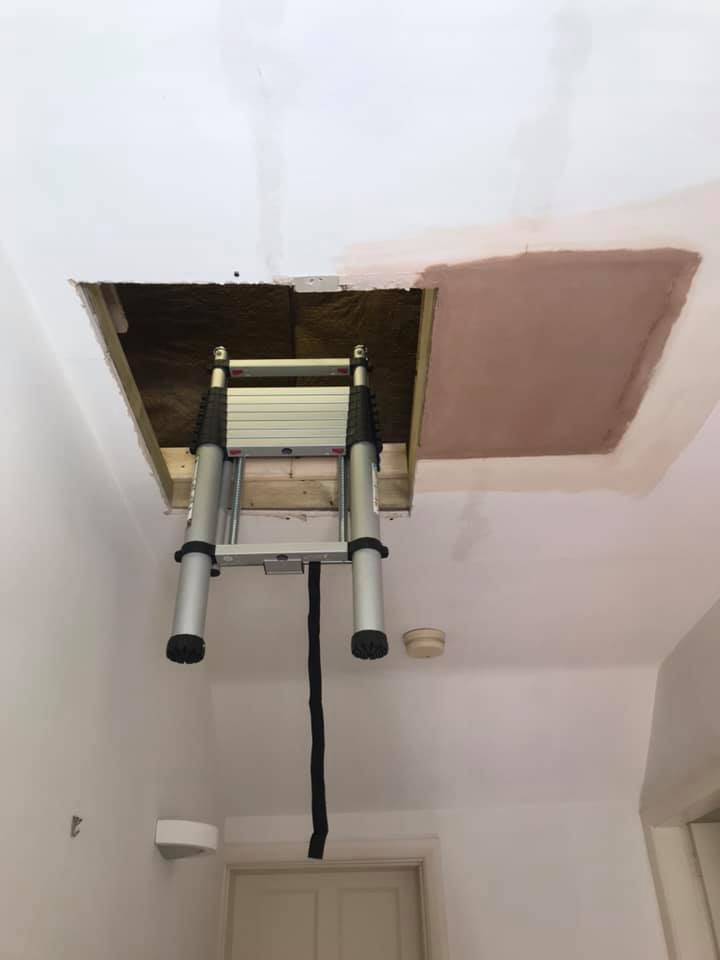 Using a telescopic ladder couldn't be easier – you use the fitted nylon strap to pull the ladder down before sliding it into position. It is both lightweight and sturdy once in place.
To talk through the options for loft ladders or boarding, please use the contact page accessed here.