You don't have to be stuck with a loft opening if its location doesn't suit your needs. We routinely move loft hatches for customers as part of larger jobs when we install loft boarding or ladders.
So, what should you consider when relocating a loft hatch?
Avoid being close to stairs by changing the direction of the loft hatch
It sounds obvious, but we've seen plenty of older loft openings in dangerous spots over or very near to stairways. It is not just a question of having enough space at the bottom of the ladder – you really don't want to be too near the stairs when exiting or entering the loft at height. If a landing is the only suitable spot for the loft opening, then there may be a simple solution in changing its orientation or making the hatch longer. This can make a big difference by allowing the ladder to run in another direction or at a different angle.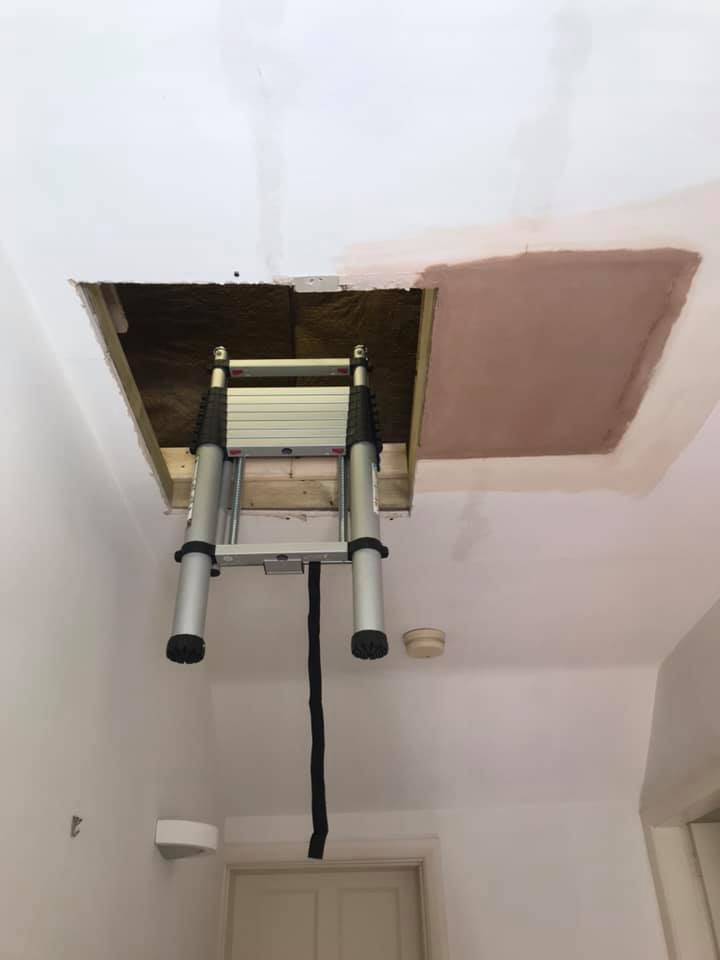 Having a loft opening in a bedroom comes down to personal preference. If you have small children, then accessing the loft through their bedroom could be tricky past their bedtime. However, if you have a spare bedroom, and it is roomy enough to allow a loft ladder to come down unhindered by the furniture, then it could be ideal.
Bathrooms – this is not a popular option. Space tends to be at a premium in this room and if you have people in the household who hog the bathroom, waiting to gain access to the loft could be frustrating!
Consider head space when using loft ladders
Of course, you also need to consider the point at which the loft opening allows you to enter the loft space. We don't recommend placing it too near an outside wall or you risk ascending under the eaves.
If you are unsure of what the options are in your home and how much space you will need to accommodate your choice of ladder, then we are happy to provide a no-obligation quote. Contact us now using our webform or on 07712 327889.