Warwick District needs to build over 900 new build homes a year to keep up with local housing needs. With more owners taking possession of new build homes, our team is kept busy improving loft access, as these properties do not come with lofts boarded as standard.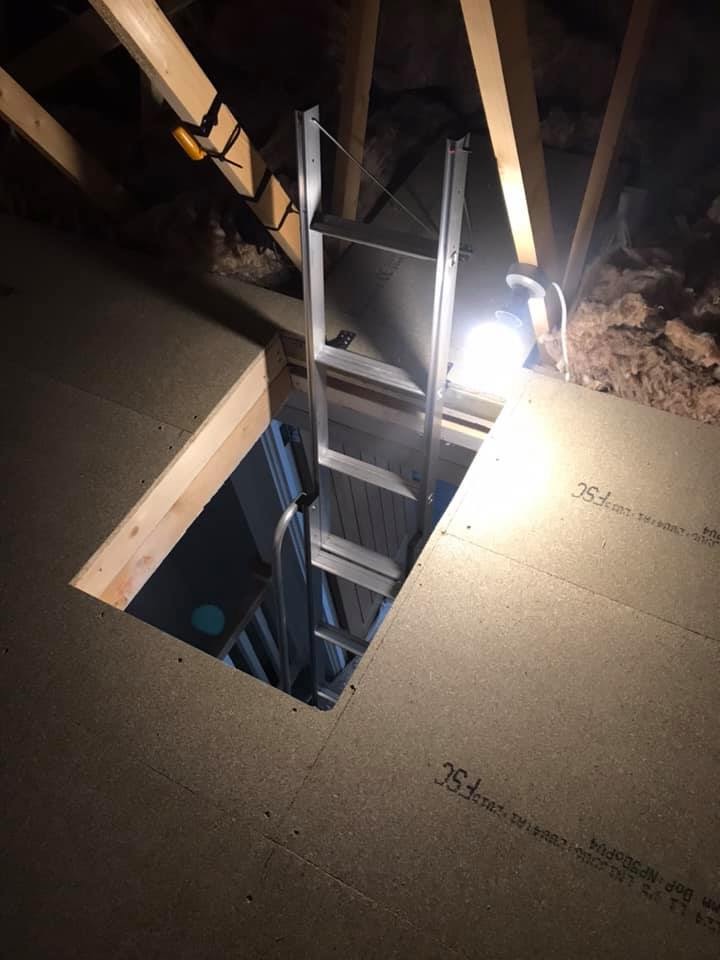 In fact, the default loft opening in a new build is often not large enough to be convenient when taking items up to be stored. Enlarging a loft opening is a job that we are happy to undertake, most often as part of a package involving fitting a fixed loft ladder and boarding.
Which leads us to the most frequently asked question to our team – can you board the lofts in new build properties?
The answer is yes – definitely, but call in the professionals to ensure you are protecting the insulation in your loft and, in turn, your NHBC warranty. An experienced loft company, such as Stu's Loft Ladders, will first recommend raising the level of the loft floor to accommodate the insulation and protect the timbers. What's even better, the boards we use will add further insulation, making your house more energy efficient.