We like to keep things simple! When it comes to how to improve your loft, there are three main things to consider: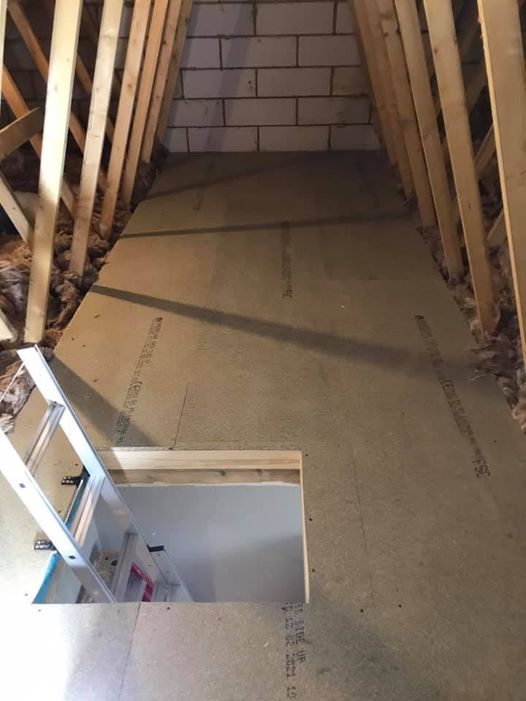 Boarding
This is the game changer! No more wasted space and no trying to precariously balance things, or worse yourself, on joists. With boarding costing around £35 per square metre, it is good value for money in relation to the space you will gain. If you are thinking about boarding the loft yourself, read our blog post first to check that you have the necessary skills and tools for the job. We get it done in less than a day and clear away all leftover materials and any mess.

Fixed Loft Ladder
Make using the loft safe and make it easy. A fixed ladder means that going up to the loft is a breeze. If you already have a fixed loft ladder, but it is a bit heavy and clunky, why not change it for a modern, light version. Life is too short to dread going up to the loft!

Loft Opening
Is the hatch in the wrong place, like a bedroom or over the stairs? If it is in the right place, but awkward to get to and use, we can enlarge the opening or change the orientation to be more convenient. Changing the loft opening so that it is not over stairs is a job that we do quite often. We can fit a new hatch and surround and leave the ceiling looking as if the new hatch was always there!
There you have it – three steps to maximising your loft space. Contact us now to arrange a no obligation quote, or take a look at our services page for more information.