Want to fit a loft ladder but worried about safety? No worries, we can fit a bespoke handrail. Want to take larger items up to the loft? Again, no problem we can enlarge the loft hatch to make this simpler.
The above are just two examples of additional jobs that we can offer when boarding the loft or fitting a loft ladder.
Optional extras no problem for skilled carpenters
With over 10 years of experience in loft improvement, there is not much that we can't fit as part of a job. These are all jobs that we only undertake as add-ons for customers meaning that you get the benefit of having skilled carpenters improve your loft.
The most popular add-on that we do is to build truss shelving. These shelves sit on the V of the roof trusses and provide a handy area for storage, leaving the floor clear to move around in your loft.
"We are doing more and more truss shelving," says Stuart Dyson, owner of Stu's Loft Ladders. "The cost is minimal as part of a loft boarding or ladder fitting job. Customers are obviously thinking ahead to how they are going to use the space they create."
Truss shelving is not the only kind of bespoke storage we can build in. Whatever you need to store, we can most likely build shelving for it. A popular option is shelving that is the right size to store suitcases.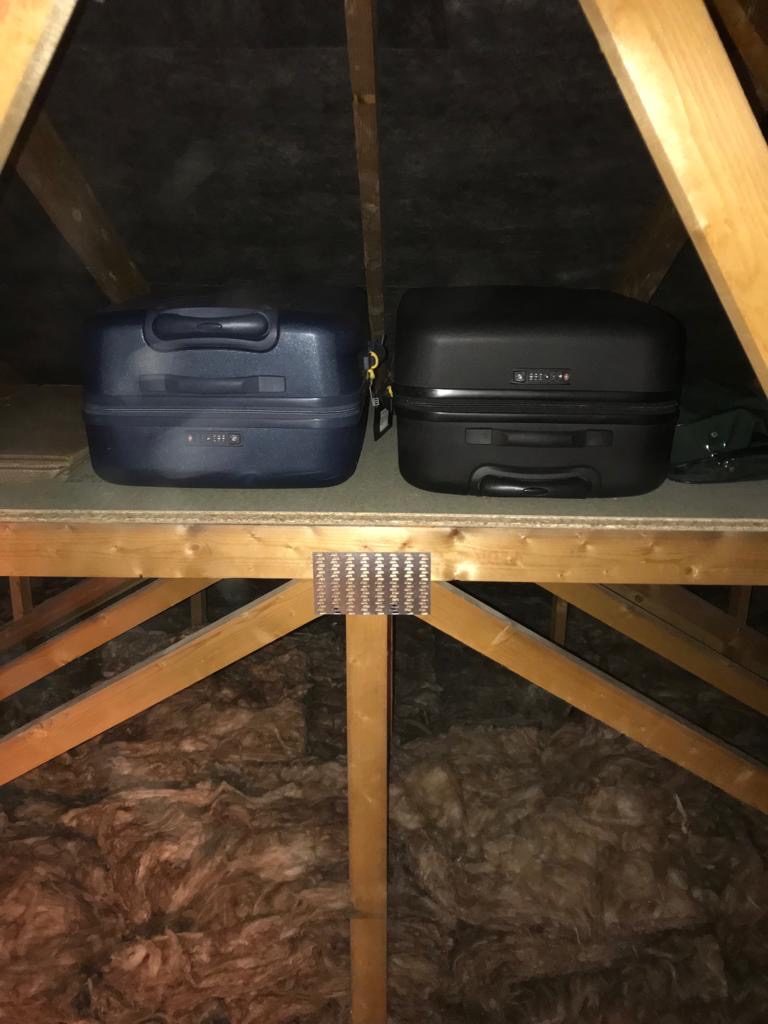 Handrails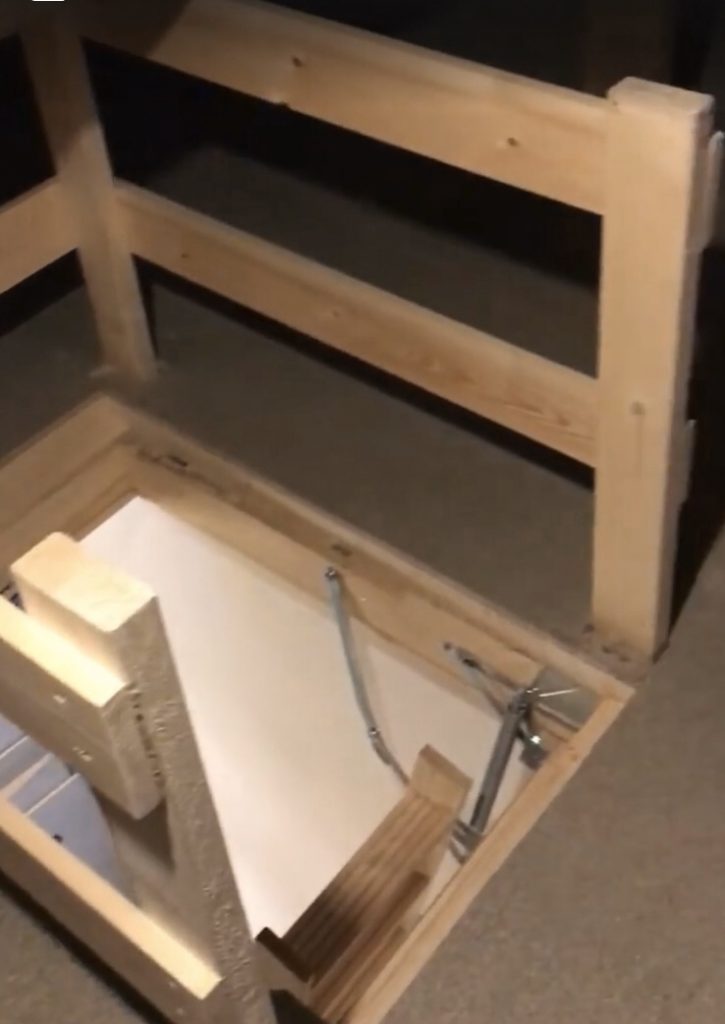 In addition, we regularly fit handrails for customers who are worried about being unsteady on their feet, possibly due to ageing or disability. Having a handrail in the loft itself, makes customers feel secure and could prevent an accident.
Insulation
We can also add additional insulation if your existing levels are too low. It makes sense – we are up there working and so customers can get two jobs done at the same time.
So, if this has got you thinking, then give us a call on 07712 327 889 or fill in a contact form here.