We won't reflect on the general twists and turns of 2020. It has been the year that kept on giving and, as an independent family-run business, we have certainly felt its impact.
However, in the last few months, we have been as busy as we have ever been. Once lockdown eased, our phone was buzzing with calls from people asking us to quote on loft boarding and ladders with a view to starting straight away.  It turns out that, in a year when people had to postpone most things, they wanted to get on with what they could.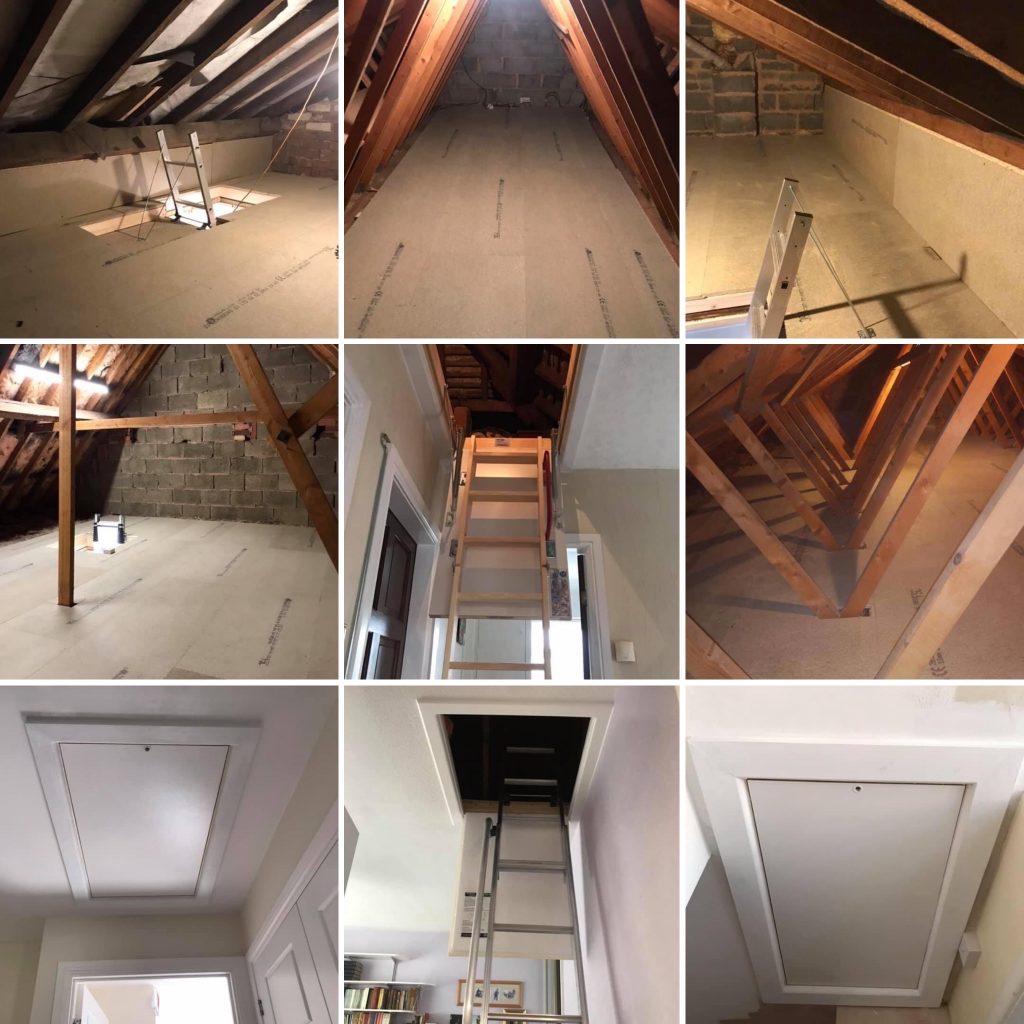 From boarding lofts to fitting fixed ladders and enlarging loft hatches, we have been working across Warwickshire and Worcestershire. In new builds and in period properties, customers have all wanted the same – to start the job as soon as possible! That is great news for our team, who were all champing at the bit to get back to work.
Boarding the loft is a small but impactful improvement
Changing the loft is a relatively small job – we can complete most projects in less than a day. But it is one that has a big effect on the way customers are able to organise their homes. As we clear the dust sheets away, they are eager to start storing belongings, using the extra space we have created, and made accessible, to free up congested areas.
We expect to be as busy during the first months of 2021 and we are not complaining. With holidays still not possible and plans hard to make, thinking about how to improve their homes is a welcome relief for many people.
Happy New Year to all our customers – past, present and future, Stu and the team.