We are often asked by customers which ladder they should go for.  Without wishing to sound non-committal, we can honestly say that it depends on the job! Two recent installations in the same week show that, whilst timber is right for one customer, aluminium is perfect for another.
Wooden ladder for comfort and aesthetics in Stratford-upon-Avon
Customers choose wooden loft ladders for strength, durability and the way they look. Aesthetics aside,  if you are going to be carrying heavy boxes up to the loft then a timber ladder is able to bear the extra weight you will be handling. For these reasons, our customer last week in Stratford-upon-Avon chose a wooden ladder.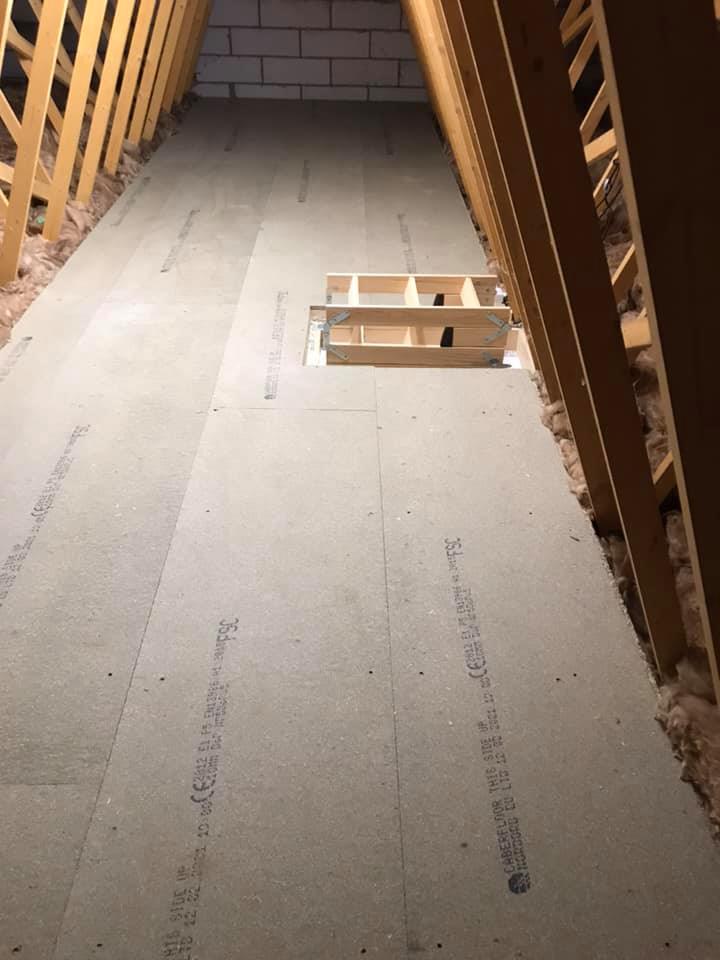 You will see on the photo that this ladder stows in three sections within the loft hatch so that no extra clearance or loft space is required. We only use trade quality ladders, so unfolding and refolding is a cinch. Our timber ladders also feature wide comfortable treads – this can be an important consideration, particularly for older customers or those who may be negotiating awkward bulky items into the loft.
Light and easy to manoeuvre – aluminium ladder is right choice in Chipping Campden
If space is tight or the ladder is for light use, then aluminium is the way to go. The owner of this four-bedroom new build detached home did not need to carry heavy items up to the loft and chose aluminium as the best value option.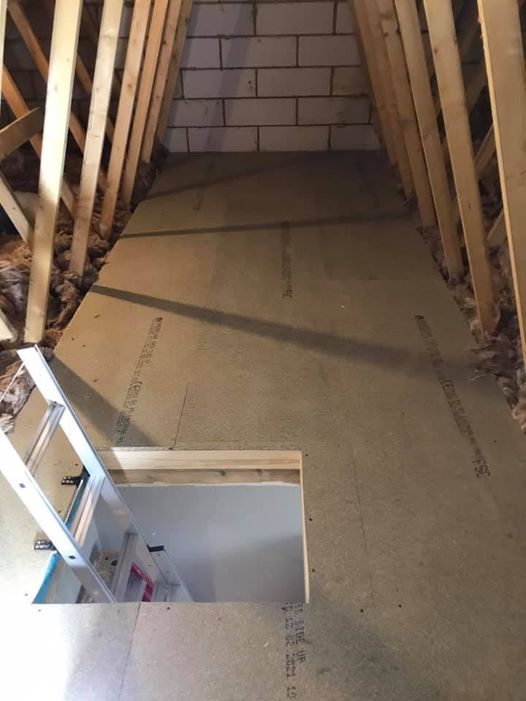 Aluminium loft ladders also offer the advantage of being light, making them easy to manoeuvre in and out of position. For some customers, this is an important consideration.