Boarding just a central section of your loft is a cost-effective way to create effective storage in your home.
This photo shows how Stu's Loft Ladders did just that for a homeowner in Alcester.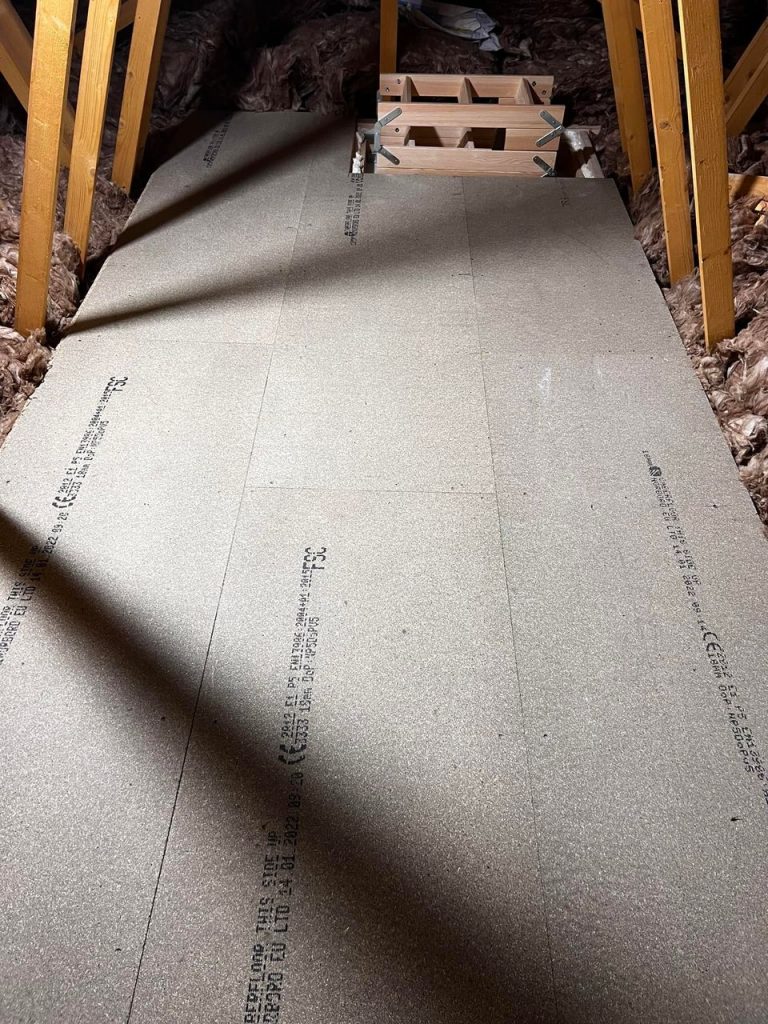 As you can see, there is ample storage space easily accessed by a newly-installed timber ladder.
In most lofts, it is not necessary to board right up to the eaves as the most useable space is in the centre. This is particularly true if you are planning to store larger items that would not fit at the edges of your loft where the roof line is lower.
When we visit to provide a quote, we advise on where is best to board to meet your needs and the quirks of the property such as where the loft opening is or can be be moved to.
To find out more, email stuart@stusloftladders.co.uk