Full board or half board? Not the choice you make when booking your next holiday, but the decision on whether to create storage in your loft by using all, or some, of the space available to you.
The choice is individual to the home and homeowner as illustrated perfectly by two loft boarding jobs that we carried out this week in the vicinity of Stratford-upon-Avon, Warwickshire.
Part loft board in Wellesbourne
The first was in Wellesbourne, a village between Warwick and Stratford, where the owners wanted a part-board of their loft. They decided that for their storage needs and budget, a partial board was adequate and we were happy to oblige.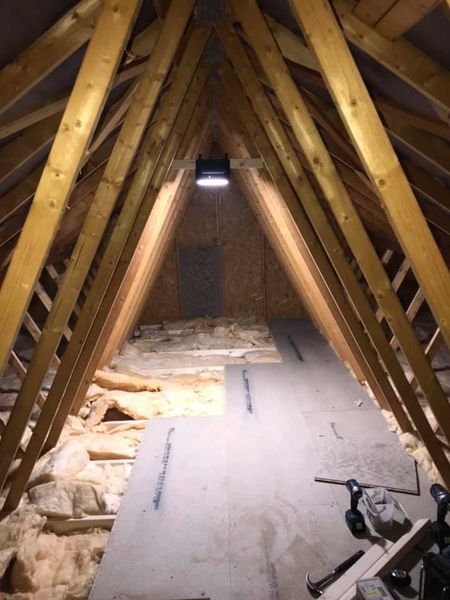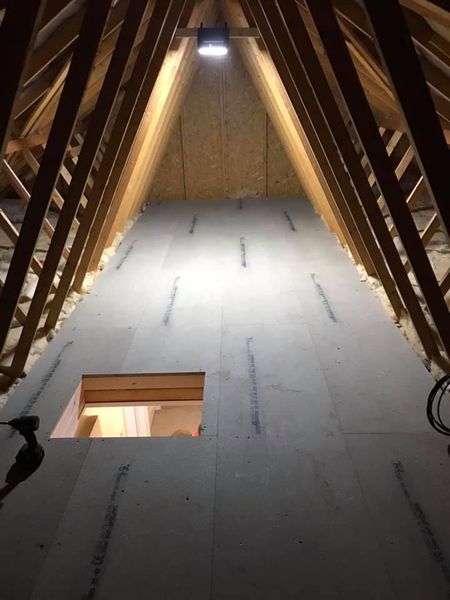 Before and after – you can see the difference boarding makes
Full board in Stratford-upon-Avon
Later that week we were in the town of Stratford itself, carrying out a full board of a garage on the south side of the river on the new development at the top of Loxley Road. The owner wanted to maximise the storage potential available in this sizeable area. They were delighted with the neat finish around the roof supports. The continuation of boarding up to the edge of the loft means that any unsightly insulation is kept out of sight, making the loft a nicer environment without those prickly fibres.
If you are unsure about whether to board the entire loft or only a part of it, we are always happy to provide a quote for both options. Contact us now to find out more.