In planning to improve access to your loft you have to look at the whole package. You might fit a new ladder and even board the loft, but if the loft opening itself is too small, then getting up there is still going to be a hassle. This is a particularly important consideration if you plan to store larger items.
As part of a loft improvement job we often enlarge the opening and fit a roomier hatch and surround.  It might seem like an additional expense, but if you are spending money on a ladder and boarding you might as well spend the minimal amount extra and make the whole experience of accessing your loft much easier.
This was the case at two jobs this week –  very different properties, but with a need for easy loft access in common.
New build loft boarding in Stratford upon Avon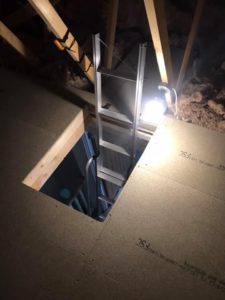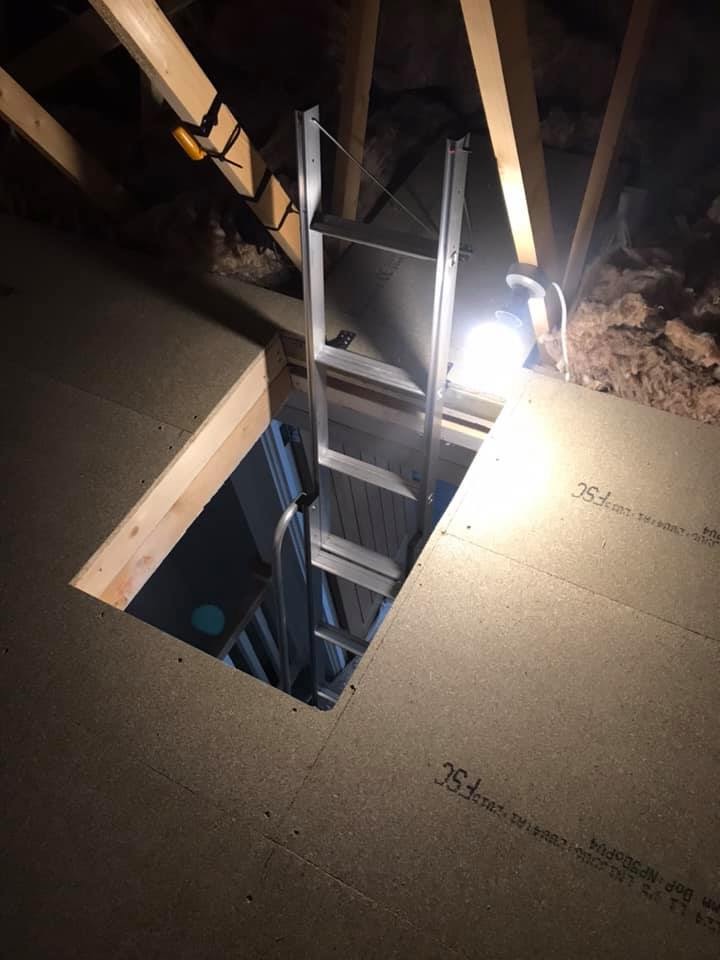 We fitted an aluminium ladder and boarded the loft of a new build property in the Arden Quarter, near the railway station in Stratford upon Avon.  This is a new development close to the historic town centre.
In a two-bed terrace, the loft offered valuable storage and so we boarded all of the 5m by 2.5m space. As with all new builds, we first raised the level of the loft boards to accommodate the existing insulation.
On our advice, the young couple chose to open up the loft hatch by about 5 inches and we installed a plastic insulated loft hatch.

Wooden loft ladder option in Evesham
Our second loft hatch enlargement of the week was to a 1970s four-bedroom detached in Ashton Under Hill, a Worcestershire village near to Evesham. For these customers, space in the house itself was less of an issue and the budget was larger. However, in common with our earlier customers, the existing loft hatch itself was small. The customer explained that they needed to access the loft frequently and found it rather awkward. We enlarged the loft opening by 12 inches and fitted a wooden loft ladder making the whole process stress-free for them.
"Many customers if they are choosing to improve the loft decide it is worth spending a little extra to enlarge the loft opening itself," explained Stuart Dyson of Stu's Loft Ladders. "We see this a lot with customers choosing a wooden loft ladder which is already a more expensive option. They are committing money to gain better loft access and so would rather complete the improvement."