We all have items that we don't use everyday, but want to keep. The loft is the often the prime area we use to store these belongings. Not everybody has a garage and sheds are often too damp for precious items.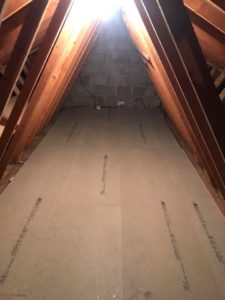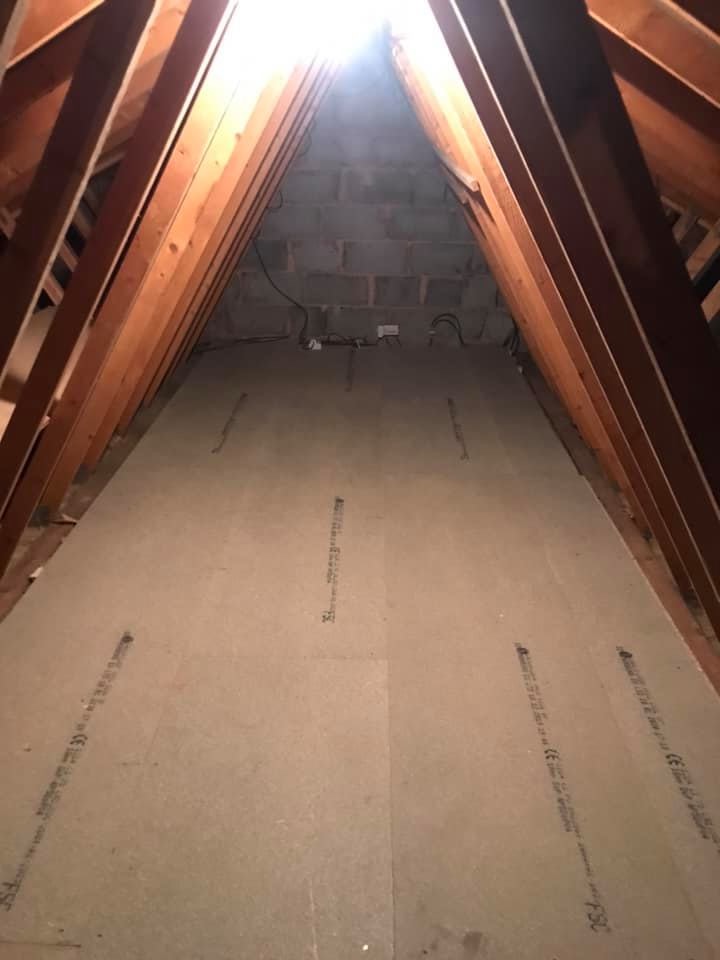 Recent finished loft boarding job in Wellesbourne
Boarding the loft makes sense – an average house in the UK is 68m2. By boarding the loft, you will most likely be adding the same as one storey of storage– that's the potential for an extra 30m2 of space.  When related to the cost of property per square metre that is a significant gain, particularly in the West Midlands in areas where property prices are high like Warwickshire, Worcestershire and Gloucestershire.
Average cost for loft boarding and storage space
We are often asked to give an idea of cost on the phone or through a message. Like most home improvement firms, we like to visit to ensure that our quote is accurate, but as a ballpark figure, £40 per square metre is a good indication of cost. This price includes upgrading the floor to accommodate insulation, pipes and wires. For a customer who really only needs extra space in their homes for storage that is an extremely cost-effective way of creating extra space compared to extending, but one that can have a similarly dramatic effect when it enables them to re-organise the space they have. Of course you don't have to board the entire area and many customers choose to do a section of it, on average 10m2 to 15m2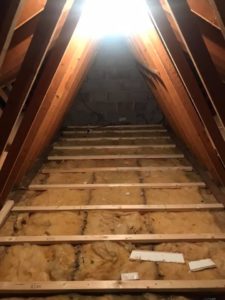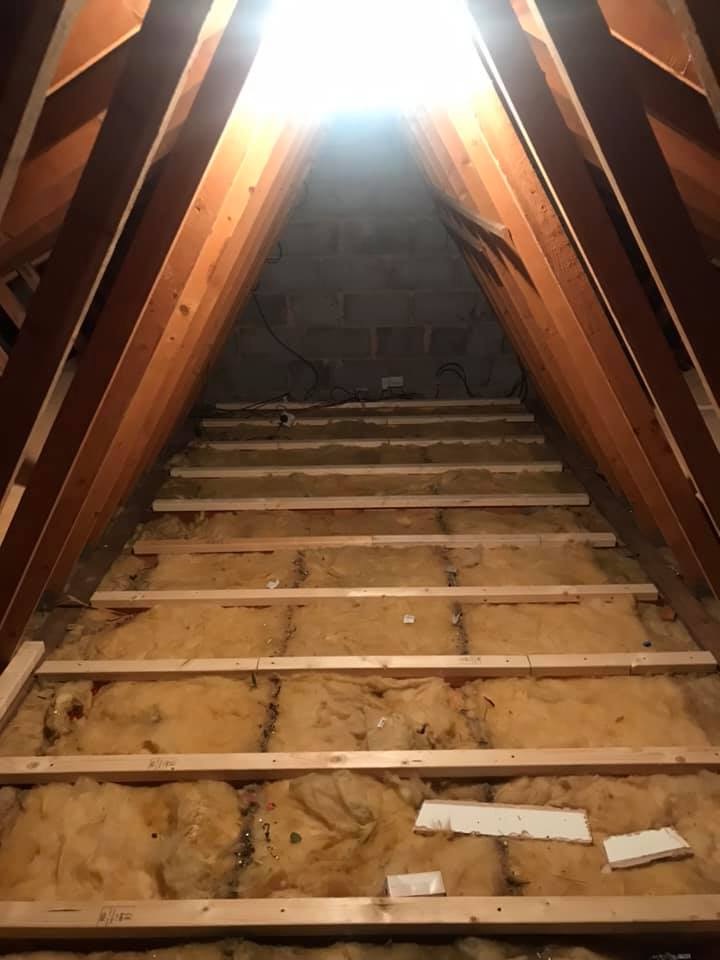 Preparation to raise boarding above insulation
Loft storage top ten for Midlands customers
Our customers always have ideas for how to use the storage area we create by boarding their loft and often share their plans with us. The top ten most quoted items destined for loft storage are:
Christmas decorations
Suitcases
Clothes that are out of season – many people don't have room in their wardrobes and swap over their summer and winter attire
Equipment for occasional or lapsed activities and hobbies – from golf clubs to skis
Books
Photos
Children's toys and baby clothes/equipment
Sentimental items that customers don't want in their living space but can't quite part with
CDs and records – for customers that stream their music but like to know their collection is safe
Boxes left for safe-keeping by a family member – most often children who have flown the nest but still want the benefit of a free storage facility
Top tips when creating loft storage space
Think about the ladder – it will need to be sturdy enough to take the weight if you plan to store heavy items
Consider enlarging the hatch- many housebuilders fit a small hatch as standard, which can make taking items up and down awkward
In a new build you will need to consider the insulation. We create raised boarding that allows you to keep your current level of insulation and even adds additional thermal properties.
Bespoke shelving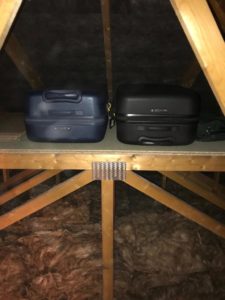 As part of a wider job we can build in dedicated storage shelving. We are skilled and experienced carpenters and can create bespoke shelving to fit boxes, suitcases or whatever you need to store.
So, if you want to make the most of the space you have, consider looking upwards in your home and get the loft boarded.  We provide advice and no-obligation quotes – contact the team here.