Some customers know straight away that they want to board out the entirety of their loft, preferring to maximise every inch for the storage possibilities. More often than not, these customers think along the lines of, "whilst I have the experts in, I might as well have the whole lot done."
Other customers seek our advice on how much to board. Either, like most of us, they have budget constraints or a large loft where they might not need all the space accessible.
Our answer involves posing another question first: how much you want to store? If it is just Christmas decorations and the odd box, then think about doing a portion of the loft nearest to the opening. One caveat is the need to consider the accessibility of items where they are up there. If you only board out a section large enough for the boxes you wish to store, you will make accessing them quite a chore. It might be better to continue the boards further under the eaves so that you can neatly line boxes up there with labels facing outwards. This means that you can then leave an area clear in the middle of your loft for moving about up when retrieving or storing items.
It's not just what you do, it's the way that you do it
It might not just be a case of how much you board, but also how you do it. To make the most of the space you have when boarding, the boards themselves should be cut to fit exactly around the loft struts. This can make a big difference to usability.
Maximising loft storage space in Shipston upon Stour
The photo used here shows a recent job in Shipston upon Stour in Warwickshire. This was a large loft area and the customer wanted to neaten the loft up and make the most of the full area. All our team are skilled carpenters and so we fitted the boards around the roof supports. In doing this it also made it more unlikely that boxes would pick up fibres from the insulation that would then be transferred into the house. A much neater job all round and one that left the customer very happy.
This photo shows the area before which was totally unusable.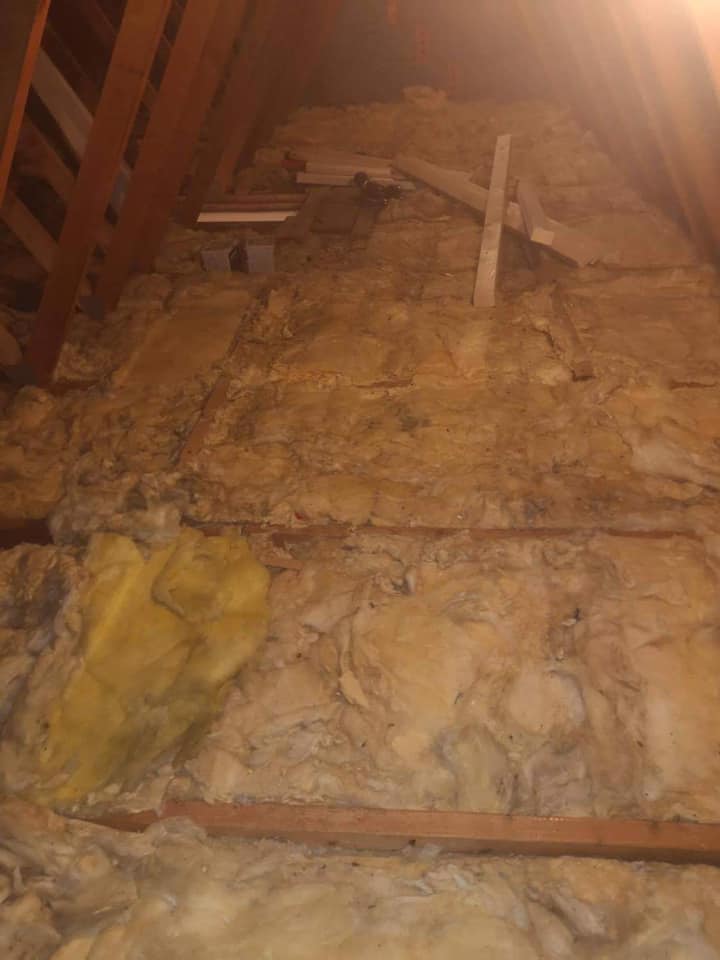 And this was the finished job…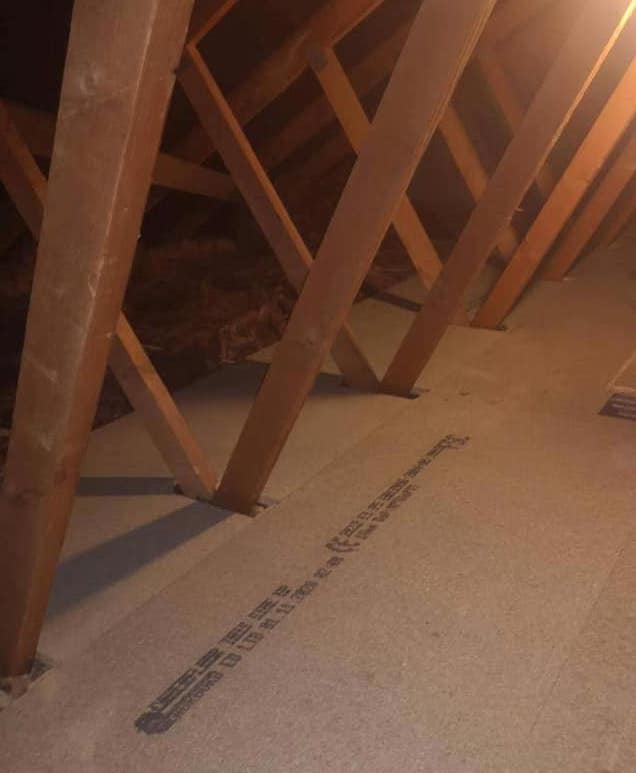 So, think about the three main points
What is my budget?
What do I want to store?
Is that likely to change? eg family members moving back home. 
Could I board half of the loft but make the most of that space by using the eaves ?
Stu's Loft Ladders are always happy to advise. We prefer to visit to provide a full quote, but we are happy to look at a photo of your loft to advise on how much to board. Contact us by email stuart@stusloftladders.co.uk or  call on 07712 327 889