We are big fans of loft storage. Every week we help homeowners in Warwickshire and Worcestershire to claim back space by boarding their lofts. Our customers generally have plans for what they want to store, but one of the questions they sometimes ask us is, are there any items that I shouldn't keep in my loft?
Lofts are subject to huge variations of temperature. Ever had to go up to the loft in a heatwave? If you have, then you'll know that it gets rather hot up there. For that reason, if you have a precious collection of vinyl, it might be better off somewhere else.
The same extreme of temperature applies during a cold snap – the loft gets pretty chilly. This variation of temperatures means that items made of wood, such as furniture, may warp or joints split. So, if you have any precious wooden items, think about keeping them elsewhere. When it comes to musical instruments, we would not recommend storing them in a loft space for this reason.
What can I store in a boarded loft?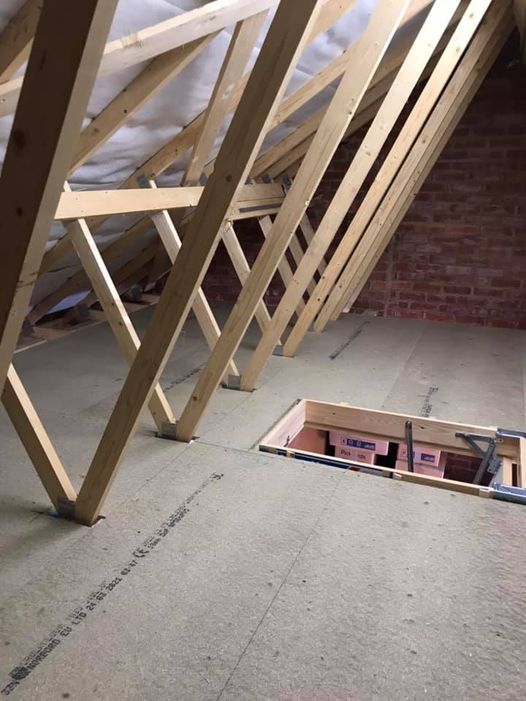 There are plenty of items that you can store in a loft if you think about how you do it and provide protection.
The loft is home to insects like moths and silverfish, so that some items are best stored in plastic containers with lids. Tempting as it is to just sling into a bin liner any clothes you don't wear or you are saving to hand down when a younger child grows, you may find that they are unwearable after a while. This problem is easily solved by vacuum packing which protects them from moths and mildew.
Books should be kept in plastic boxes with lids so that silverfish do not get to the pages. Likewise for photographs in order to protect their finish and preserve the precious memories they show.
If you want to go one step further, you can ask your contractor to line the loft with a membrane that will prevent dust and grit falling on to your stored items.
There are many items that you can store in your loft and our customers do just that. With a little care, you can free up your living space and store belongings out of sight, confident that they will remain in good condition.
We board lofts in Stratford-upon-Avon and most of Warwickshire and Worcestershire
To find out more about loft boarding contact us now.