When quoting for work, we are often asked what is the gold standard option for loft ladders and loft boarding.  It is a hard question to answer because the best option can depend on the configurations of your home, however budget and space allowing, we can make recommendations.
Timber loft ladders provide safety and elegance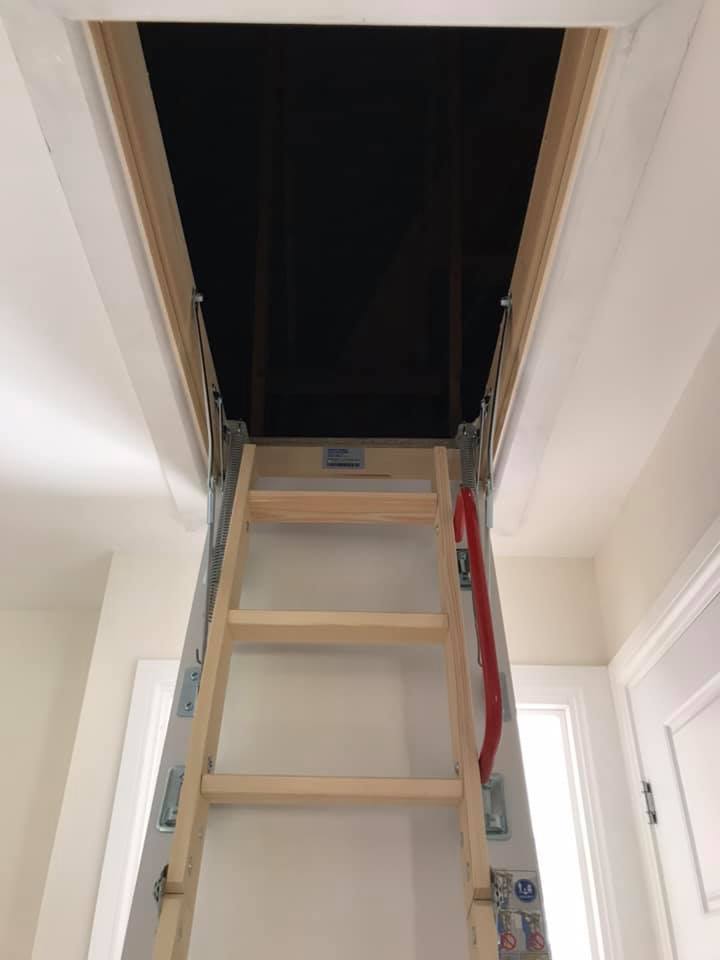 Space permitting, timber loft ladders are generally seen as the luxury option. We install three-section timber ladders, which are stored inside the trap door, so no loft floor space is wasted. We only source ladders through our same, trusted, trade supplier and stick to the models we know are tried and tested and will provide customers with years of reliable use. With a sturdy tread and integrated handrail, our timber loft ladders offer stability in use and are suitable for customers who use their loft frequently. They are also designed to take heavier loads than some of the other ladders that we offer, so if that is a consideration then definitely think about installing a timber ladder.
Loft boarding up to the eaves boosts storage
When it comes to boarding, we only use one type of quality board that increases the U-value of your home by adding to the insulation in your loft. Whilst boarding just a central section of the loft suits those on a budget, if you are able to board right up to the eaves, you will obviously increase your storage potential. We can cut the boards around any loft trusses so that the finish is neat and runs to the edge of your loft.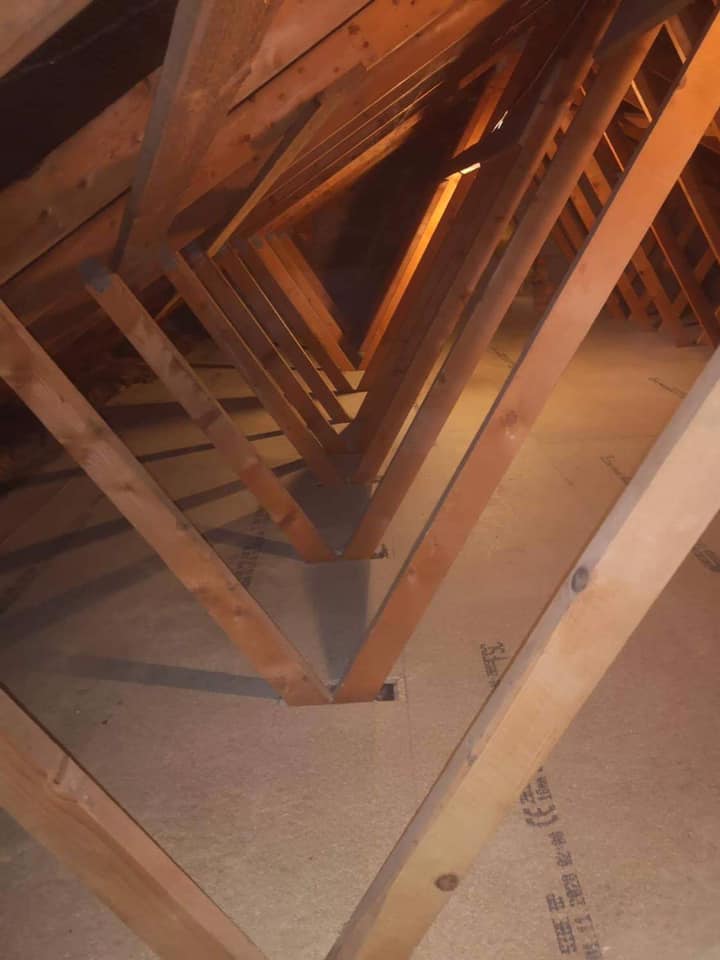 Truss shelving in the loft increases storage potential
Bespoke extras also add to your storage possibilities. Truss shelving is a popular add-on for the customers we visit across Warwickshire and Worcestershire. These shelves sit on the V of the roof trusses and provide a handy area for storage, leaving the central floor area clear. By placing boxes at the side on truss shelving, the central section of your loft is kept free for you to move around and to give you space when accessing your belongings. We can also build additional bespoke storage shelving to accommodate whatever items you need to store, be it suitcases or sports equipment.
No obligation consultation to find out what's right for you
Whatever you budget, we are happy to advise with a no-obligation consultation. Contact us here or take a look at our Facebook page for photos of recent installations.