Dare we say it…there is an autumn chill in the air! Whilst we want to hang on to every last day of summer, the new season is approaching and, for most of us, so is a return to work and routine. If you have been enjoying summer past-times, such as camping or summer sports, now might be the time to pack away equipment ready for next year.  Or you might be swapping your summer wardrobe for your winter one. For these reasons this is a busy time of year for Stu's Loft Ladders as people decide to have their loft boarded as a way of storing seasonal items.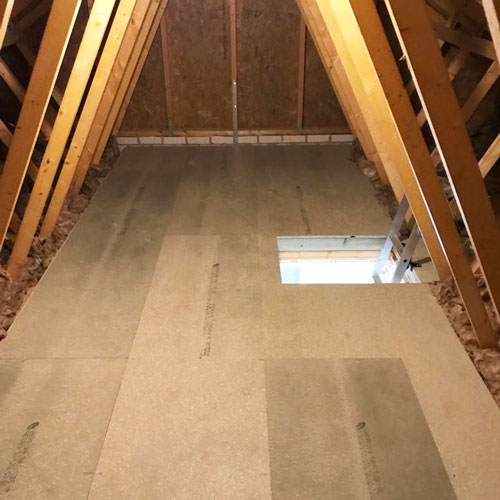 As September arrives, these are some of the seasonal items most commonly stored in a boarded loft:
Camping – great fun and an affordable means of gaining a much-needed change of scenery. However, camping comes with a lot of equipment. Not just the tent itself, but beds, cooking equipment, chairs and all the paraphernalia of an outdoor stay. If you don't want to jam up your shed or garage, then the loft is the ideal space for storage. If gaining access is awkward, we can even enlarge the loft opening so that getting bulky items up there is a breeze. 
Summer clothes – as the nights draw in you may be reaching for your winter woollies and finding it tricky to see what clothes you have in an overstuffed wardrobe. By taking out your summer clothes and vacuum-packing them, they will be free from dust and moths, ready for the warmer weather in 2022. They can then sit happily in the loft out of the way until you need them again. The same goes for summer footwear which, can go into clear boxes with lids.
Summer sports – if you have a hobby that you enjoy in the warmer months with equipment that you won't need until spring, making the most of your loft means keeping other areas in your home clear. Whether it's cricket bats, paddles, wetsuits or body boards, having loft storage sorted frees up space in the rest of your home.
So, at the start of the new season, give us a call on 07712 327889 for a no-obligation quote for loft boarding, fixed loft ladders or a new hatch. See more about our services here.