When planning any home improvement, most of us want to know if the outlay will be worth it in terms of property value.
The important thing to point out is that loft improvements, such as boarding and fitting a fixed ladder, are not the same as a loft conversion. By boarding you are not creating habitable space, even if you install lighting or a window. Loft conversions have to abide by building regulations and therefore are in a different category.
Loft boarding = useable space
However, whilst boarding the loft might not count towards the overall floorspace of the property in estate agent terms, it does give you useable space and makes your home more attractive to potential buyers.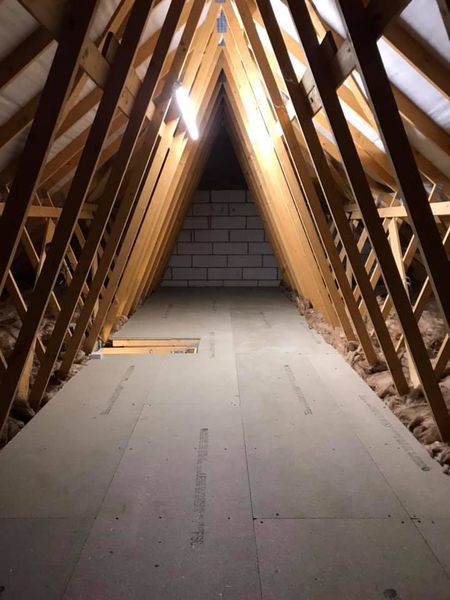 Additional selling point
Boarding the loft is a job most people like to have done and is an additional selling point, particularly over a similar property which does not offer it.
Showcase features
Furthermore, boarding the loft enables you to declutter living areas, creating the illusion of more space when showcasing rooms in marketing materials. If a house looks too busy with belongings, estate agents will often advise the seller to move some items to storage to better showcase their property. Desirable features such as fireplaces and windows stand out more when there is not so much clutter detracting from them.
Perhaps the greatest bonus of loft boarding is that you will have the benefit of it whilst you live in the property. It is very common for homeowners to prepare their home to sell by decluttering and decorating only to fall in love with it all over again. Having storage space creates room to rethink and play with how you use the living areas. 
Loft boarding might be cheaper than you think
As with most things in life, the answer to whether improving the loft adds value is multifaceted. It is unlikely to be a job that you will regret having done as it might be better value than you think. Contact us now for a quotation.