It's spring and we've been busy. Maybe it's the good weather or maybe just the time of year, but we have been particularly busy this April, boarding lofts and fitting loft ladders in Alcester and the surrounding Warwickshire towns and villages.
The photos below are from a job which shows what we do best: creating functional, easy loft access with no mess to clean up afterwards. For this customer, we fitted an aluminium loft ladder and enlarged the loft opening. The new larger hatch is ready insulated and closely fitting, so no more losing precious heat up to the loft cavity. It leaves a neat finish that blends in and looks as if it were always there.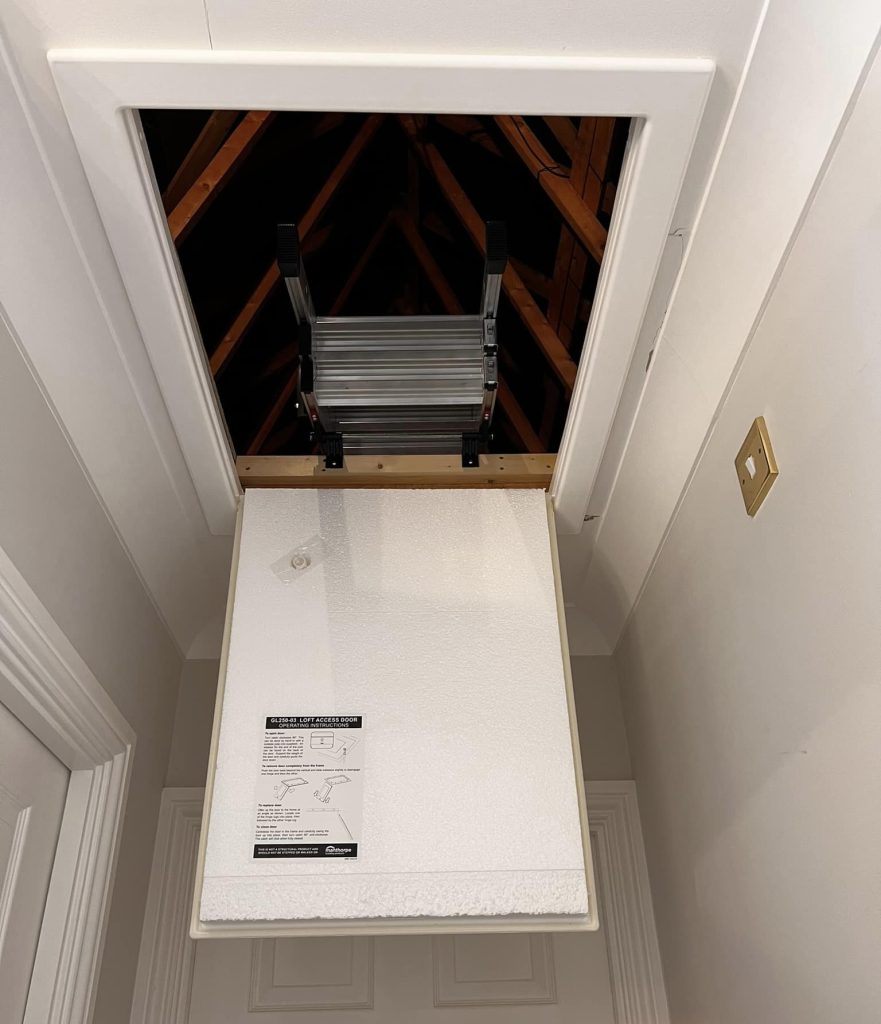 Our next job was a loft ladder installation and part-board for a customer in a new-build property in Alcester. Their preference was for a wooden ladder, which, as the photo shows, stows neatly away in the loft space. Part boarding is a popular option as it creates storage space without committing to boarding right up to the eaves, making it more economical.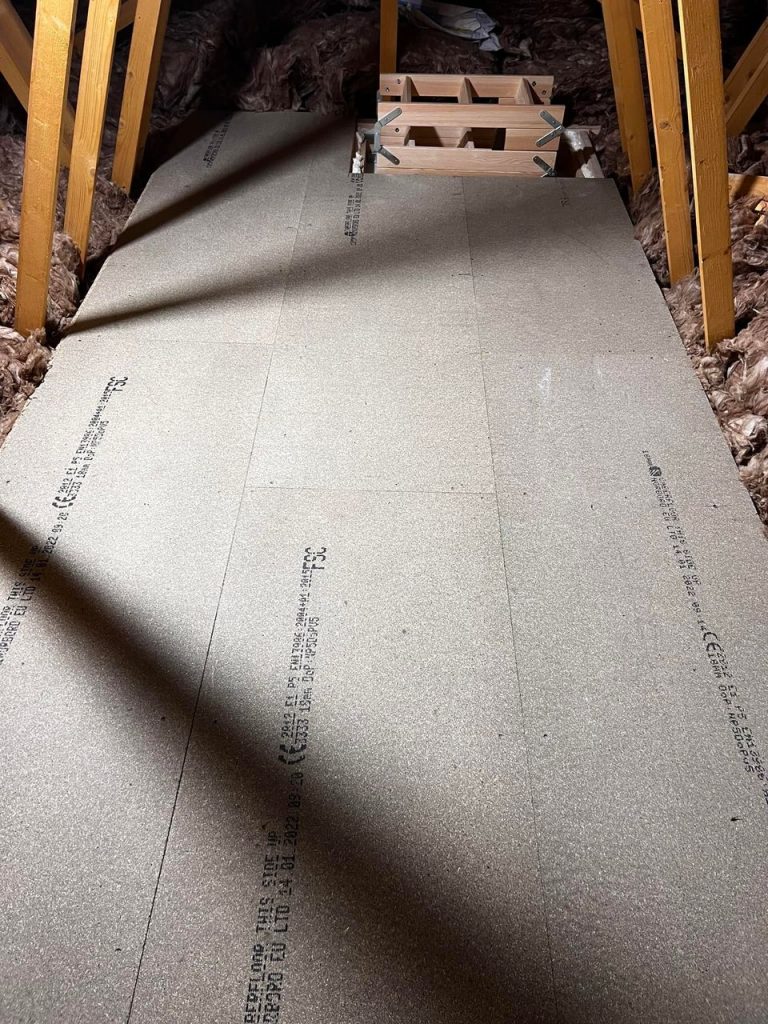 In this third job, our experienced team moved the loft access from the bedroom to the landing. Not only was this a more convenient location, but we were able to ensure that the loft opening was larger than before, making it so much more useable. No more moving beds out of the way and then squeezing through a small loft opening for this customer.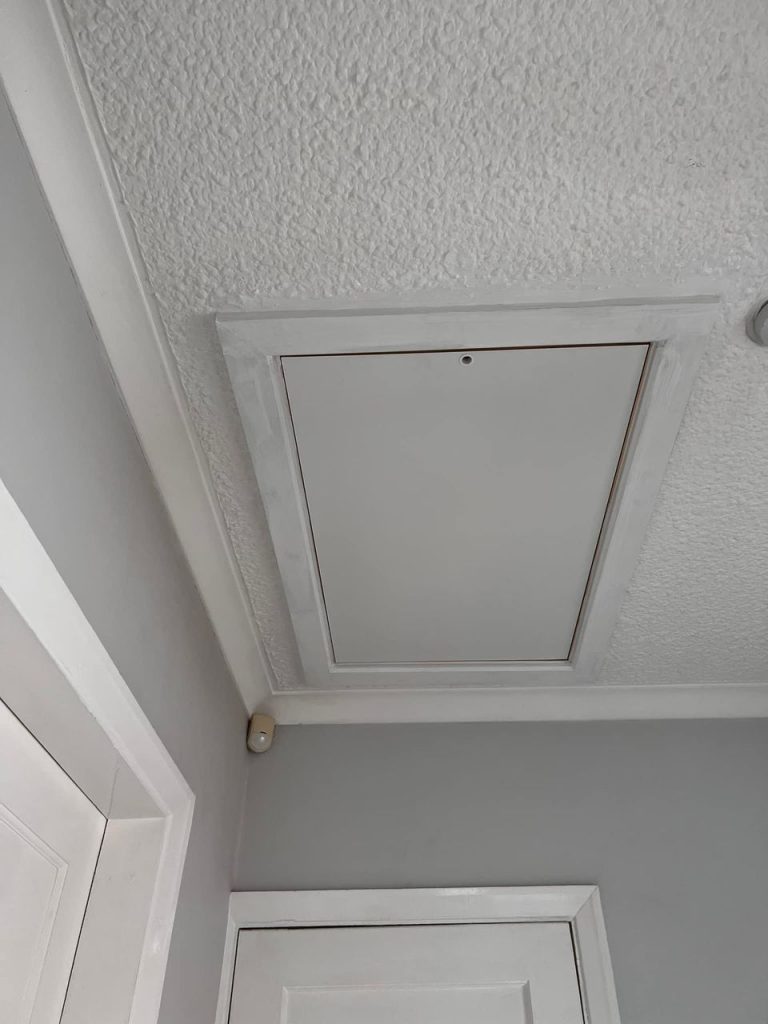 All in all, three happy customers, even more so as all our work is guaranteed
Call us now on 07712 327889 for a no-obligation quote on loft boarding or fitting a fixed ladder. Or email us at stuart@stusloftladders.co.uk
We also move loft hatches and can advise on the best option for your home.